Pick A Song, Any Song: it's Dylan in Australian accents
by Larry Schwartz
from The Age - Wednesday 21 June 2000
---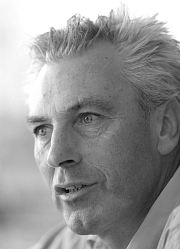 Stephen Cummings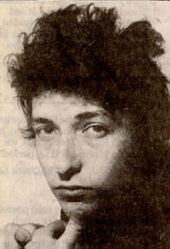 Bob Dylan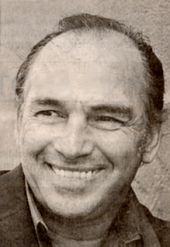 Joe Camilleri

Back in 1966, when some folkies were still resisting the perceived onslaught of electric music, Bob Dylan came to Melbourne to play at Festival Hall. He had with him three-quarters of the rock group that would come to be known as The Band, and they played many of the songs that would soon appear on his classic album, Blonde On Blonde.

Brian Wise wishes he'd been there that night, but his parents wouldn't allow it. "The thing that I find really weird," says Wise, who hosts the Saturday morning music show Off The Record on 3RRR-FM and is executive editor of Rhythms magazine, "is that my parents let me go and see The Rolling Stones but they wouldn't let me go and see Bob Dylan. I think they thought he was somehow seditious or a communist or there was something wrong."

Wise finally caught up with Dylan when he toured with Tom Petty and the Heartbreakers in the mid-1980s. He made sure he saw both shows at Melbourne Park on the last tour in late 1998, and he was among the 800 fans who packed the Mercury Lounge at Crown (a gig for which some fans had queued overnight).

"That was the best club show I've ever been to in my life," Wise says. "Easily. Without a doubt."

Had Dylan tuned in to Triple R at the time of his last visit, he would have heard some of Australia's top musicians playing his songs. And if he happened to waltz into the Continental in Prahran this weekend, he'd be able to hear them being performed live. Who knows? He might even stop to pick up a copy of the album on which the recordings have just been released, The Woodstock Sessions.

Wise was the producer and coordinating presence behind the album. "Basically, there was a radiothon coming up for Triple R," he says of its genesis. "They can be extremely boring, because they're basically two weeks of pleading for money. I'd wanted to do this sort of project for a long time and I thought, `Why don't I present something special?"'

The album takes its title from Joe Camilleri's Woodstock Studios, where it was recorded. It is all the more apt because of Dylan's association with Woodstock, outside New York, where he once lived and where he recorded the Basement Tapes with The Band.

"Joe and I talked about a number of projects," Wise says. "He's been a longtime supporter of the program. He comes every year on the radiothon."

Wise found himself acting as producer. "I had the idea for it and Joe said: `You can use the studio but you have to be there to do it.' I think that's my role as producer, to organise people to come in and be there to talk to them when they were there and hang around and make coffee."

But Wise managed to get on to the other side of the microphone, too, singing back-up vocals on The Casuals' version of The Mighty Quinn. "They decided to overdub the vocals and I was just standing there. I wasn't going to credit myself, but I thought, `Well, I'm never going to get a credit for doing anything on an album musically, so I might as well put that in."'

The logistics of bringing it all together were not as daunting as one might imagine.

"I only had to call people once," says Wise. "I didn't have to convince anybody to do it at all. They all wanted to be part of it."

Some contributors not only didn't need convincing, they were ready to go on the spot. Stephen Cummings, who does versions of It's All Over Now Baby Blue and Born In Time, had covered several Dylan songs with The Sports. When he turned up to record, he handed Wise a Dylan lyric book and told him to choose a song, any song. It didn't matter which one, because he knew them all.

"It was amazing," says Wise, "and most of the other musicians were exactly the same. They know the music so well. Where somebody was unfamiliar with a song, they'd say, `How does it go?' And somebody else would hum a few bars and they'd say, `I remember that."'

Among the highlights on the record are Ross Wilson's versions of She Belongs To Me and If You See Her Say Hello and Chris Wilson and Andrew Pendlebury covering Seven Curses and Knocking On Heaven's Door.

Tess McKenna is the lone female artist on the album. Her contribution is the track It Ain't Me Babe. Says Wise: "I think it's not just unusual but takes the song in a different direction."

He's diplomatic when asked to name favorites. "I couldn't really say. I like them all. Some of them take a bit of a while to grow on you. The Blacksmith Hopkins one is so powerful that I think a lot of people will find it a bit daunting at first. He does it in such an unusual way."

And what if Dylan did turn up? What does Wise think the great man might make of this tribute to his work? "I don't think he'd respond."

Several of the artists will take part in tribute concerts at the Continental in Greville Street, Prahran, this Friday and Saturday. The Woodstock Sessions is available at the Continental and at Offbeat Records in Williamstown.
---
the Stephen Cummings site - email: feedback AT lovetown.net