Still Cummings On Strong
by Shaun Carney - The Age (Melbourne, VIC), 6 October 2007
---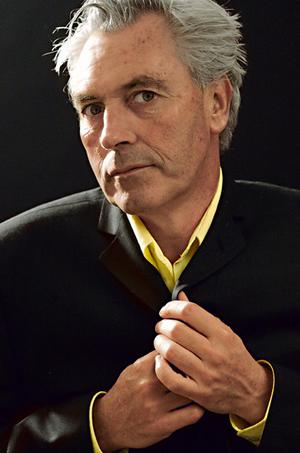 Stephen Cummings, who made his first record with the legendary Sports in 1977, is still producing albums and winning new fans, writes Shaun Carney.
KERRY PACKER SAID that in his lifetime he could only expect to get one Alan Bond, whose purchase and subsequent resale of the Nine Network transformed the late media tycoon from rich to super-rich. On a much, much smaller scale, local singer Stephen Cummings had his Alan Bond moment in the late 1990s when an emissary for a former Melbourne boy, Rupert Murdoch, came calling.
Murdoch had just bought the half of Michael Gudinski's Mushroom Records that he didn't already own and was looking to create a major music company by merging it with one of his oldest properties, Festival Records. A signing spree ensued, with dozens of local acts getting contracts as the revitalised company looked for hits. The advance payment that Cummings received would barely have shown up on Murdoch's balance sheet but it was enough for him to be able to set up a recording studio in a shed behind his suburban home. And it made all the difference to Cummings. Without it, there's a good chance he would no longer be a musician.
Until then, he'd operated - in a career that goes back to his first record with the legendary band the Sports in 1977 - at the pleasure of various major labels. But after Murdoch gave him the seed money, Cummings was able to make a trade-off: he could accept making music for a small but dedicated audience in return for having greater control over his working life. And the proof is in his recorded output. Since then, he's been able to release an album of new songs every 18 months, as well as a live CD, an album of reworked hits and a DVD (which carries a bonus CD of live material). Last month, he released Space Travel, his 14th album of new material since his solo career began in 1984.
In today's music industry, that is no small achievement. The radio airwaves are full of golden oldies, the arenas and theatres now frequently play host to package tours of hit makers from the '60s, '70s and '80s, but the truth is that very few popular musicians get to keep releasing new material once they've reached middle age. Cummings, now 54, can think of only the Saints and Joe Camilleri when asked to name contemporary recording artists from 1977 who are still making albums. "And Paul Kelly. He came just a little bit later, but not much later. I met Paul when the Sports started, so he was around and started making records soon after, so he's there too."
Cummings' story over the past eight years or so could well provide a model for other, younger artists who want to keep making music as the 20th-century edifices of commercial music making and retailing crumble under the pressures of the internet and downloading technologies.
Talk to just about any musician or music industry executive and the shell-shocked look on their faces is impossible not to detect. No one really knows where the music industry is heading. If you have a broadband connection and some blank CDs, a few keystrokes and a transfer program, itself downloaded for free, allows you to call up and make copies of pretty much any album that's out there - often before they're even released. In other words, music now costs - or can cost - nothing. As a consequence, artist rosters are being cut, companies staffs are being slashed, the big labels are either closing or merging and retail outlets are diminishing. The old ideas of promotion and radio airplay and even media coverage are going out the window.
Cummings says he saw a paradox emerging within the industry some years ago. "I've been on Mushroom, Regular, True Tone - they went broke - and then Universal for five albums, and then Festival, who gave me an up-front payment, not much but enough for me set myself up at home. Technology has really assisted me. It was really important for me that I got together with Shane O'Mara, a great guitarist who'd been into recording since he was 18 years old, was into the developing technologies. With Shane's help, I was able to do all those records, which I wouldn't have been able to do without him. That's one of the other reasons it's such a weird time, there are fewer ways of getting your stuff out but there's never been a time when it was so cheap to make music."
That's certainly one of the things that's assisted Cummings. Space Travel has an incredibly rich sound, beginning as it does with swooping Beach Boys-style harmonies overseen by former Ferrets frontman and musical polymath Billy Miller. But the whole album cost only a few thousand dollars to make. "I'm on Liberation, which is an independent, distributed through Warners, which is a major, but I'm one of the few acts they actually make hard copies for. They make hard copies for acts like myself and James Reyne and a few younger acts like Josh Pyke, but most contracts now are digital-based. It's only for the older acts usually that they make hard copies for. It's mostly about downloads now. I still play gigs and you sell the CDs at gigs and that's a good source of income."
It's now a common sight at shows by older performers: artists such as Cummings sitting at a card table in the foyer, signing and selling their CDs, chatting with people who've just seen them perform. Sticking with the musical career can also pay off in other ways. In recent years, well-heeled fans celebrating their 40th or 50th birthdays, and looking for a one-night brush with the cultural artefacts of their youth, have paid for Cummings to perform at their birthday parties. Cummings says that if Bob Dylan can play corporate gigs, private birthday parties are not a problem.
When I first interviewed Cummings, in 1988, he was a tense man, massively disillusioned with the music industry. He'd enjoyed considerable success, been a fixture on Countdown, had a go at cracking America and Britain, but by then his career was in a lull. He resembled a wounded animal. Almost 20 years later, he's still a bit highly strung but he's learned to roll with the punches. "I worked out a long time ago I needed to do two things: record cheaply and not be a pain in the arse. Record companies really don't want to talk to the artists very much. Which I can understand. Who wants to pick up the phone and listen to someone saying me, me, me all the time? That's why I could never vote for Peter Garrett. He's a lawyer and a musician. That's two strikes. Too needy, too self-obsessed."
But he acknowledges his temperamental past. "I won't get into the ARIA Hall of Fame because I have this reputation for being difficult and once that happens they don't want anything to do with you. I suppose I was difficult when I was younger but you couldn't get anyone less difficult than me, at this stage of my life. The weird thing is that I get a lot of people in their early 30s coming to the shows and they say they've just stumbled on to my music. I think, 'Why would anybody that age want to come and see me perform at my age?' That's the positive side of it. The negative side is that it's hard. It's not like being a coal miner but it's a bit stressful, you're constantly having to prove yourself, and I don't want to prove anything to anyone. You either come along or you don't. I'm not trying to flog anything to you."
photo by David Gilliver (used uncredited in online edition)
---
the Stephen Cummings site - email: feedback AT lovetown.net