Stephen Cummings: Feeling Better Now
from Rip It Up magazine, 3 June 1993
---
While Melbourne singer Stephen Cummings remains one of the most critically respected Australian artists and tasted success in the late '70s and early '80s as lead singer of pub-rock band, Sports, he hasn't enjoyed any such mass adulation for his half dozen solo projects.

Although each release - from 1984's dance orientated Senso to the reflective, acoustic sounds of 1992's Unguided Tour - have won rave critical reviews and gained a small but loyal following, Stephen Cummings only recent claim to fame is as writer and singer of the now in-famous Medicare [sic] jingle, I Feel Better Now.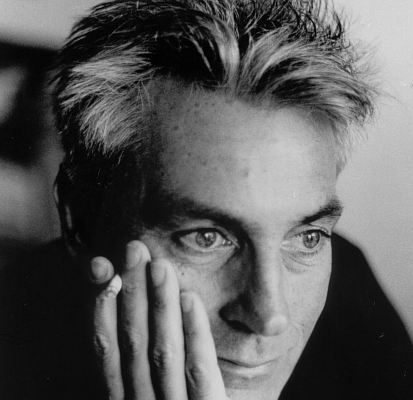 Currently negotiating a European release for Unguided Tour through the services of Doug Hunter - London based manager of The Black Sorrows - Stephen Cummings and band (Shane O'Mara - guitar, Rebecca Barnard - vocals and Bill McDonald - bass) will appear at The Marryatville Hotel on Friday, June 4. Those with long memories will recall Sports often performing at that illustrious venue as part of local rock promoter Ray Dyett's Lone Star Circuit in the mid to late '70s. The Marryatville also regularly played host to such bands as Jo Jo Zep, The Boys Next Door, Mentals, Kevin Borich Express, Richard Clapton Band, Mondo Rock, Cold Chisel and Radio Birdman.
"Yeah! The Marryatville is kinda historic," Stephen laughs. "When we got the booking I actually had to look it up to find out whether it was the same place!"
Taking a well earned break from the rigours of the music biz, Stephen recently ventured to Vietnam for a sight-seeing holiday.
"We just caught trains and drove from the top to the bottom. The worst place was Hanoi. It's kinda French 'cos everyone wears berets and it's how you would imagine France to be in the '50s. They're very unfriendly and arrogant - probably because they lost the war. (laughs) South Vietnam is much better. It's much warmer and the food is better. It's interesting because the temperament of the people from the North and South is very different. It might have something to do with the warmer climate 'cos the people from the South are much more casual and relaxed.
"I'm also writing a book at the moment," he continues. "A childrens/adult kinda novel set in Vietnam about a father and son. The main train in Vietnam is called the Re-unification Express which fits into the sub-text of the book.I've written 130 pages so far and it'll be finished when I get to about 200 pages 'cos that's probably enough for a book. I haven't been doing much of my own music lately 'cos half the people I play with are in Chris Wilson's Crown of Thorns and others are in The Black Sorrows. And then Shane (O'Mara - guitar) and Rebecca (Barnard - vocals) went over to America and did a tour with Archie Roach, Chris Wilson and Paul Kelly and ended up doing some recording with Paul."
Lisa Edwards recently called upon Stephen's vocal services for her debut solo album, Thru The Hoop, contributing a rap to the uptempo funk of that album's Satisfy Me, Stephen recalled other recent projects.
"Let's see. Now what else have I been up to? Oh yeah! I did a song (Elton John's Teacher I Need You) for a movie called The Heartbreak Kid and I'm also working with The Filthy Lucre Team - Robert Goodge and Co. - writing and producing songs for (lengthy pause) Melissa's new album. (embarrassed laughter) It's kinda an odd thing and we're trying to give her good material to work with. Shane and Rebecca are also doing as album and I've been writing songs for them and busy writing songs for my next album which will be totally acoustic with a few odd instruments on it."
Last time we spoke, Stephen mentioned he was working with eccentric singer/songwriter, Dave Graney. Originally from Mt Gambier, Graney moved to Adelaide in the late '70s fronting local punk band, The Sputniks, but eventually found fame in England as leader of The Moodists. Stephen had originally been slated as producer for Graney's latest solo work, Night of the Wolverines.
"Tony (Cruel Sea/Mixed Relations) Cohen ended up producing it," he explains. "Basically I just helped Dave with his songs and made a few suggestions. He's a really good songwriter and I did a few demos for him at my house. Just helping him out 'cos (whispers) basically Dave's got no money."
The latest issue of monthly rock magazine, Juice (Issue 4) carries a candid conversation between the pair.
"I'd done another interview with Dave the night before but as I'm not very experienced at that kinda thing, the tape recorder didn't work properly. (laughs) There was too much background noise and I couldn't understand what was going on - it was just a nightmare trying to transcribe. But Dave was much more open that night and it was a better interview 'cos he talked about Mt Gambier and his family and stuff."
Shock Records have recently re-issued an obscure album of early '70s Melbourne rockabilly bands, Ockerbilly - Diggin' The Hillbilly Cats Downunder, on CD. (see Rhythm section of this issue) The legendary Pelaco Brothers - of which Stephen and Jo Camilleri were members in days before either Sports or Jo Jo Zep - feature prominently as does a young Dave Steel when he was vocalist for Relaxed Mechanics.
"I can't imagine why Shock would want to put it out," Stephen chuckles. "I've got the original vinyl album but haven't played it for a long, long time. Someone told me the CD sounds quite good. They said, 'It's not quite as bad as you would think, Stephen.' Oh yeah! Sure!"
Don't miss Stephen Cummings with support from local band, Batteries Not Included, tomorrow (Friday June 4) at The Marryatville Hotel. Expect to hear old favourites, some new songs and, as usual, completely off-the-wall cover songs.
© Rip It Up - reprinted with permission
---
the Stephen Cummings site - email: feedback AT lovetown.net