LINKS
---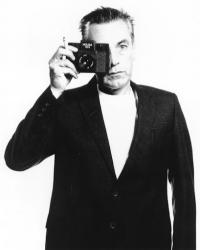 Stephen now has a myspace page which he updates intermittently. He also has a Facebook presence and you can buy CDs and books direct from Stephen at www.stephencummings.com.au

SC shopping:
If you're looking to buy any of the albums discussed on this site you could try an online music store that specialises in Australian music. Some of the more prominent sites are Chaosmusic and Sanity. For rare and hard to get stuff, try the oft-overpriced Red Eye Records. JB Hi Fi have a number of stores around Australia in addition to their online presence.

A number of Stephen's albums are out of print so you should try secondhand sources like Dixons or ebay.com.au.

If all else fails, turn to us and we may be able to help you find that elusive item.
Musicians:
Steve Kilbey, producer of "Falling Swinger" and "Escapist", is the driving creative force of Australian band The Church. Shane O'Mara and Rebecca Barnard have been collaborating with Stephen for over ten years and stepped out on their own as Rebeccas Empire in 1996, joined by regular SC cohort Peter Luscombe on drums. Rebecca is now pursuing a solo career and has established her own website accordingly. I also run a small site for Rebecca and Shane, the main feature of which is their news mailing list. Stephen occasionally plays with Dan Luscombe (Peter's younger brother), a member of the Blackeyed Susans.

Stephen has released a few recent albums through WMinc Productions, a small label run by Steve Miller and "Evil" Graham Lee.
Fan pages:
A few SC fans have mentioned their love of SC's music on their own web sites. Adam Coleman links to us from the US.

I haven't delved too far into the 'gorgeous' site but they have a nifty link to us so we're just returning the favour.

And finally, an utterly shameless plug: the Lovetown web site was born on my personal web site.
---
the Stephen Cummings site - email: feedback AT lovetown.net